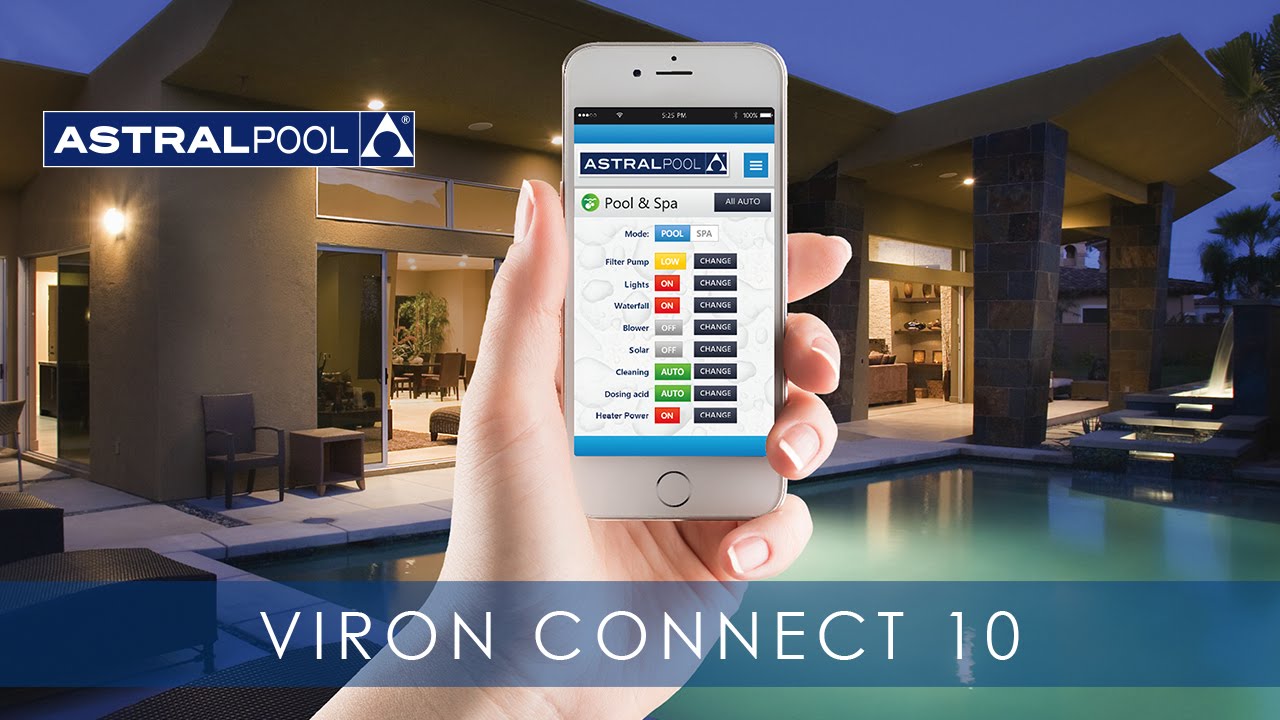 Technology can make pool ownership a breeze. With a pool and spa controller, you can switch on key elements of your swimming pool—from the lights to the filter pump—remotely. At Pool Rescue, we can link your pool up to the Viron Connect 10, a powerful and technologically advanced pool and spa controller.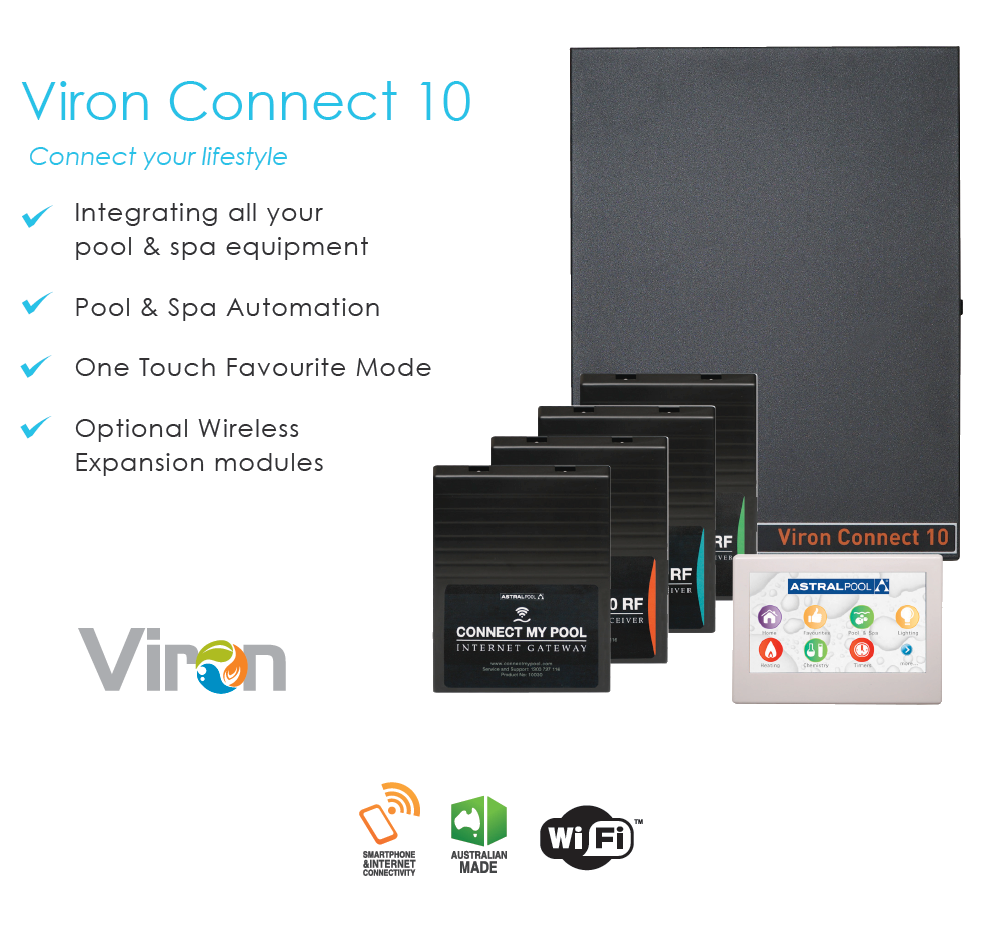 The AstralPool Viron Connect 10 is an advanced but intuitive system that allows you to control all your pool equipment from afar. Using a remote control or your preferred mobile device, you can switch on your pool lights, your chlorinator, your heater, or any other pool systems you have installed—all at the touch of a button.
Turning components on and off isn't all the Connect 10 can do. On the contrary, if your pool is using other AstralPool systems—such as pumps, heaters or chlorinators—you can use the system to control pump speeds, temperature levels, and water balance. The system makes maintaining and enjoying your pool that much easier.
The Viron Connect 10 is powerful and feature-rich even in its most standard model. However, you can also expand the system if your pool has an extensive list of systems that you want to be able to manage remotely.
The base model of the Connect 10 can be linked up to four different pieces of pool equipment at a time. This number doesn't count heaters and motorised valves, which you can manage from afar without using one of your equipment slots. To get more out of your system, you can add an additional Connect 8 module, which adds four extra equipment slots.
One Touch Favovourite Mode

Connect your lifestyle
Your pool and spa are all about
enhancing your lifestyle.
Whether for fun  and entertainment,
exercise and health the installation
of a swimming pool is one of the
most important decisions you
are likely to make.